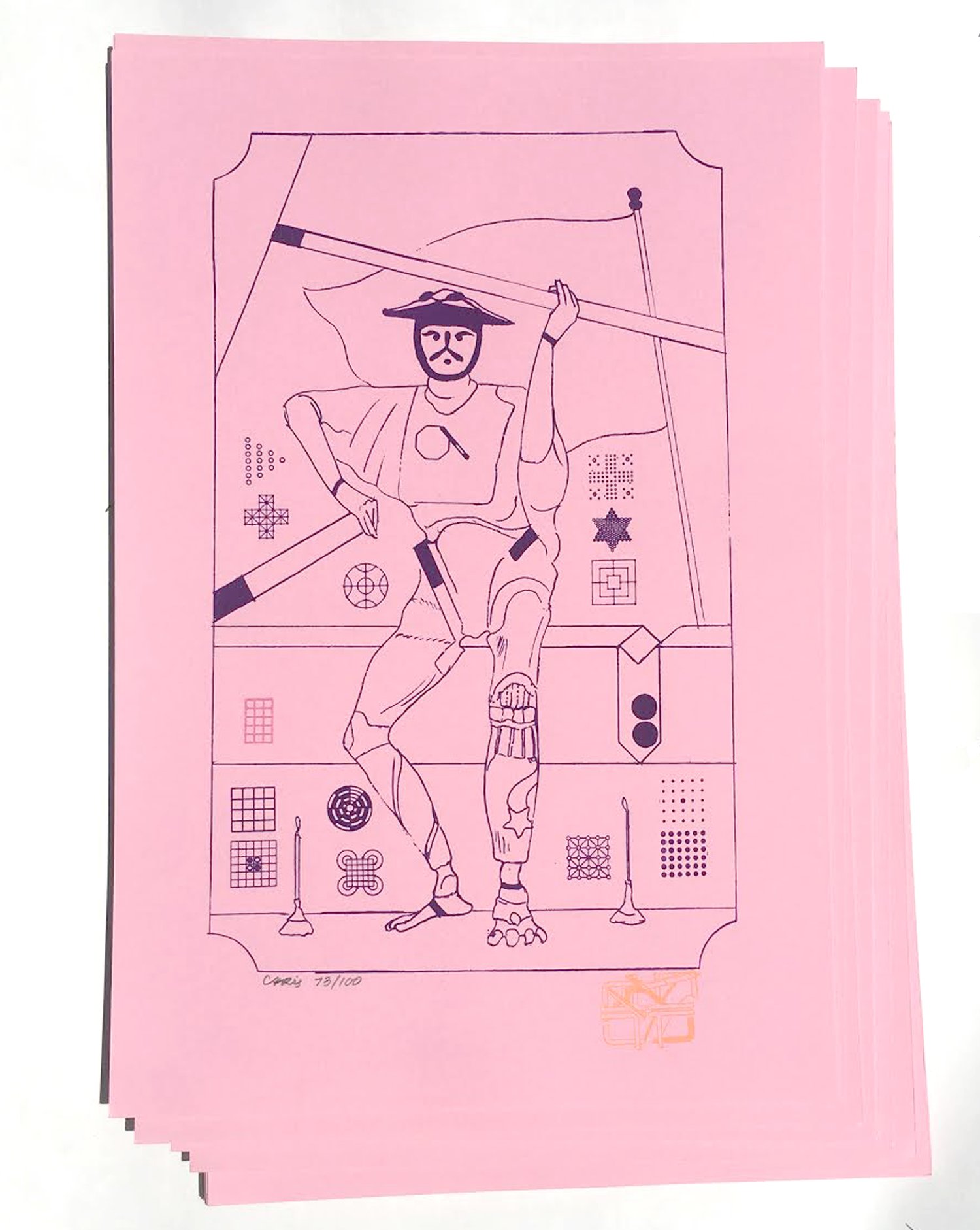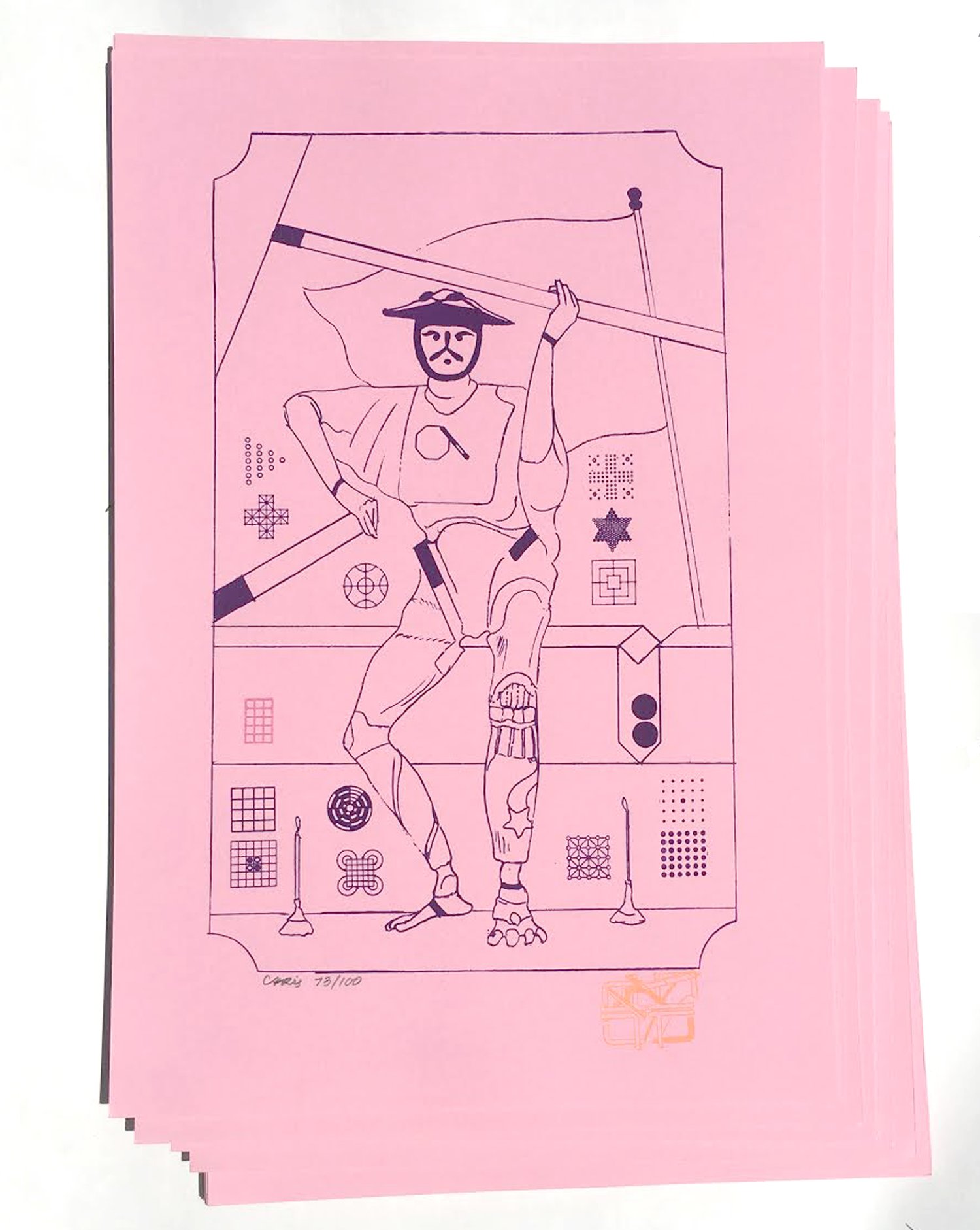 2 OF WANDS screen print by CF
$50.00
SHIPS OUT BETWEEN December 15 - 22
Christopher Forgues, (AKA C.F.), is a musician and artist based in New York City, best known for his graphic novel serial Powr Mastrs and contributions to the Kramer's Ergot series. Forgues employs homemade electronics, effects pedals, and altered acoustic instruments under the monikers of Kites, Mark Lord and Universal Cell Unlock.
Psychic Sounds is very excited to collaborate on the release of '2 of Wands', a limited edition screen print that is hand numbered, signed and stamped by C.F.
- Approximate dimensions 13.25" x 19.5" (33.65 x 49.53 cm)
​- Shipped in a hard tube mailer. Shipping price included in cost.