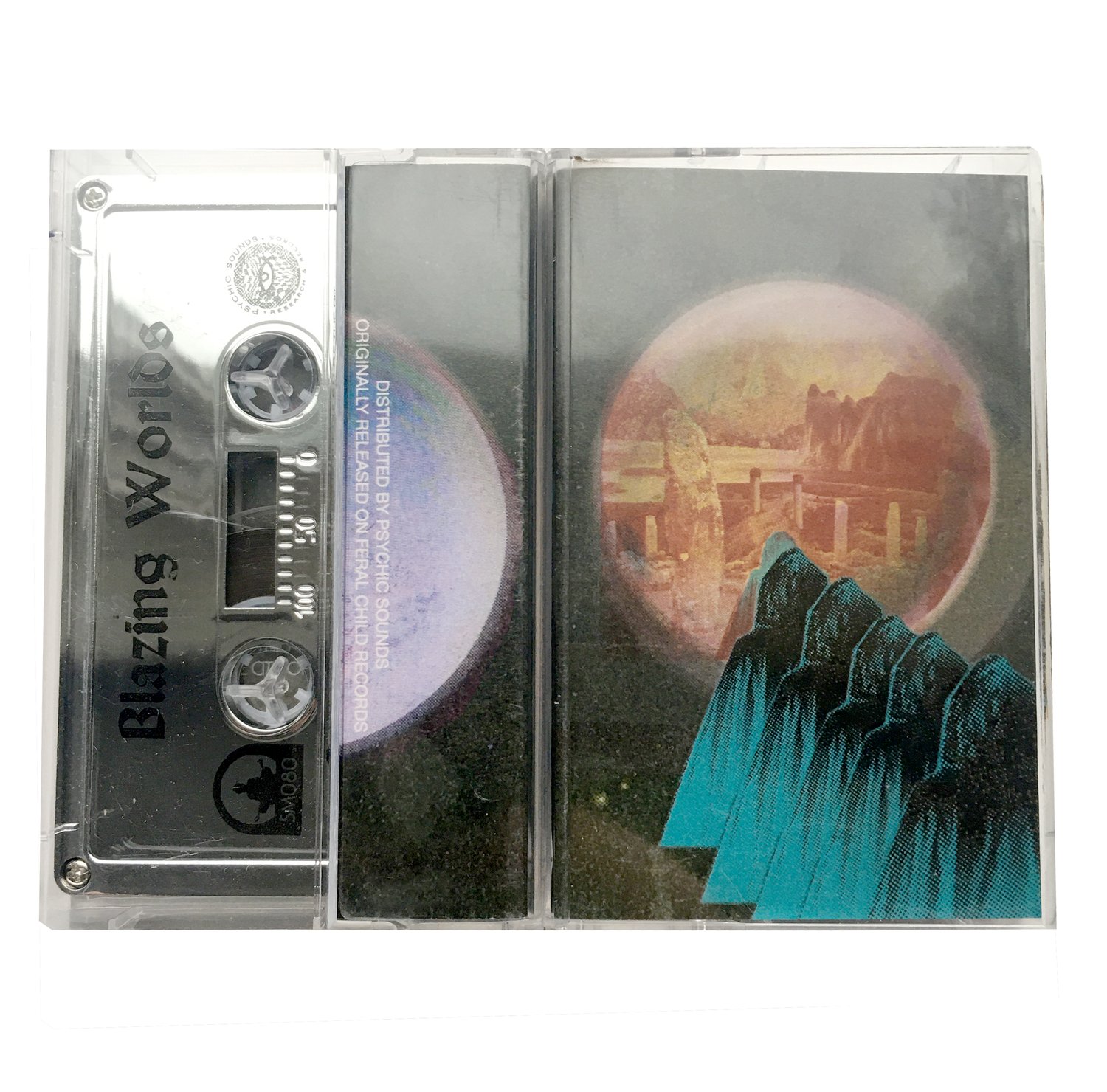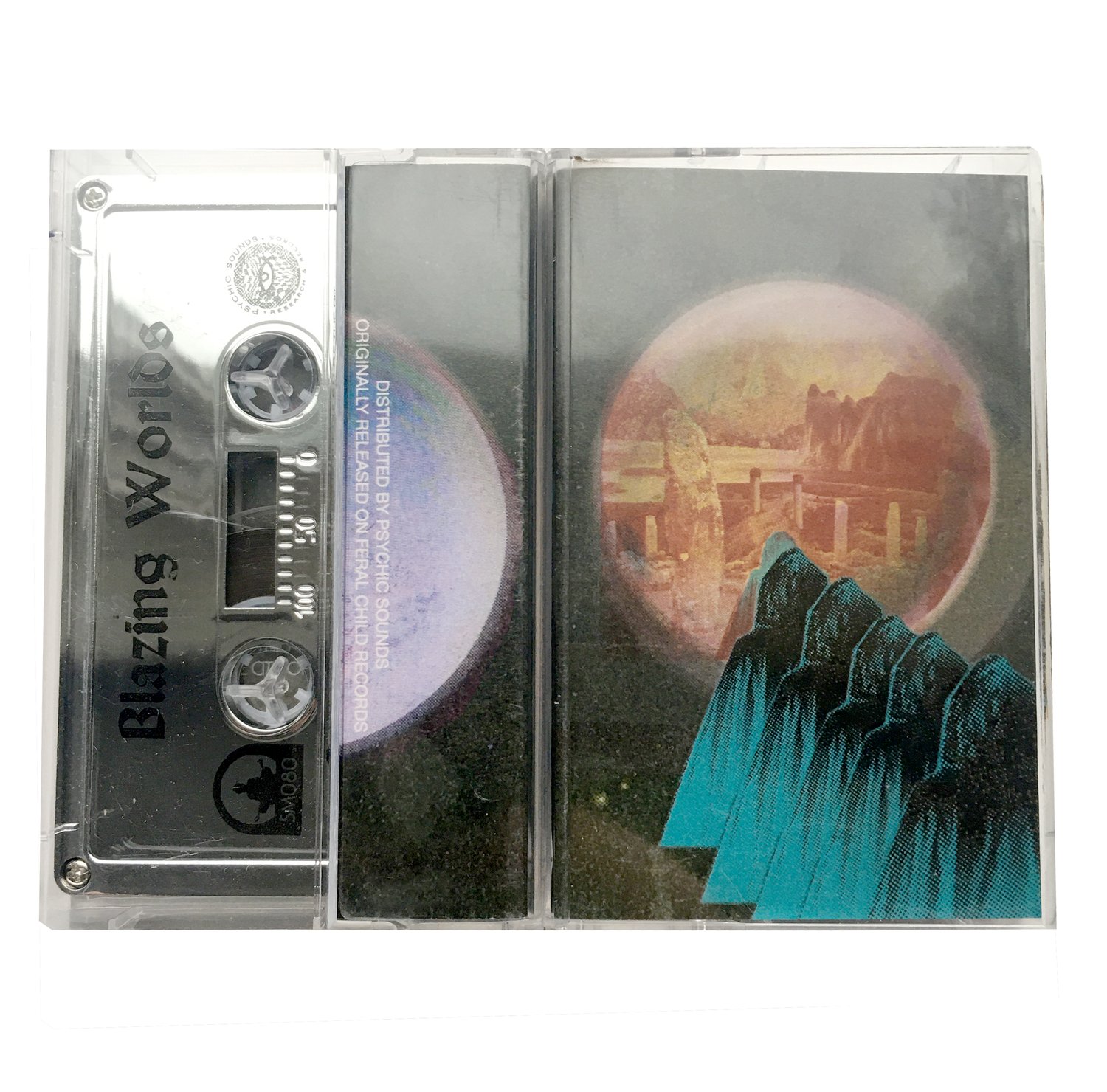 Blazing Worlds cassette
$12.00
SHIPS OUT BETWEEN December 15 - 22
"In 'Drowned World', J.G. Ballard offers a kind of descriptive visionary harkening of potential planetary evolution,"The solar disc was no longer a well-defined sphere, but a wide expanding ellipse that fanned out across the eastern horizon like a colossal fire-ball, its reflection turned the dead leaden surface of the lagoon into a brilliant copper shield. By noon, less than four hours away, the water would seem to burn."
Recorded during a week long Midwest summer scorcher, Blazing Worlds expands & contracts with six heavily hallucinatory movements that only hellaciously humid nights could induce and seasoned sonic psychonauts Justin Wright & Grant Corum could venture to manifest. Wright, whom is known for experimental takes on drone & rock in the long running Expo 70 project, and Corum, as a supernatural sonic forager in , Timelash, Million Brazilians, and Psychic Sounds orbits, manifest a deep phantasmagoric excursion through brilliant atmospheres in a seamless performance.
The material on Blazing Worlds harkens back to Wright's synth-driven 'Sorcerer of Sound' full of cosmic tones and other worldliness aura, blended with with Corum's bent woodwind work & extraterrestrial sounding samples. Where this is certainly a departure from some of their previous work, the two seem to find equal navigation through their evolving compositions morphing into a singular melting chthonic mass, giving the listener an open ended impression of mesmerizingly vast sonic topographies all gleaming with moments of both glimpses of gorgeousness and the grotesque.
Blazing Worlds is a great spin from initial blast to the last. There are lots of strange instrumental textures and propellant pulsations, all more or less inside the confines of modernist electronic invention, and the whole shimmers with a very unusual kind of lambency, while still sounding deceptively discernible. It's hard to keep up with Wright & Corum's many releases and style shifts, but it's always worth doing. And like Ballard's liminal environments, listeners can channel foretelling through this stunning, high-tension story of vaulting imagination directly to thy dome."
- Mastered at Stereophonic Mastering by Timothy Stollenwerk
- Limited edition chrome cassette tapes co-released with Sonic Meditations
- Limited edition vinyl also available through Feral Child Records / Polytechnic Youth